We are over one week since the first day of summer. You know what that means…It's time for summer forecast 2k17!
So what are we expecting?
For the Washington DC area, the mid-atlantic may experience some T-Storms from time to time. This will cool temperatures a little for the first half of summer.However, by the mid summer, those temperatures will finally rise even to the point of seeing above average temperatures.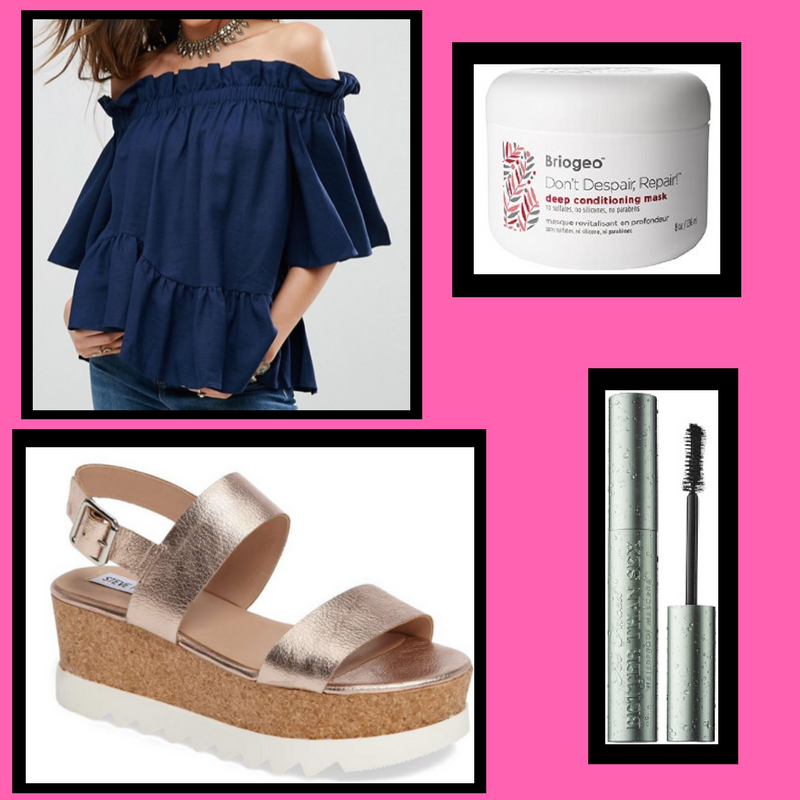 Deep Conditioning Hair Mask – Briogeo – Don't Dispare, Repair
This season we're either soaking up the sun, swimming or doing any activity that eventually dry out our hair. Which means most likely your hair is going to need some TLC. Treat your hair to this creamy mask by Briogeo. It contains oils, B vitamins, that transforms damaged hair into healthier locks. Which this is perfect for all types of hair. As part of the very curly hair community, my hair loves it.
Platforms – Steve Madden – Krista
Mascara – Too Faced – Better than sex waterproof
With the upcoming storms, sweats and weddings, some type of condensation will happen. Be prepared!
What are you looking most forward to? The rain, heat or any unexpected adventures? Let me know in the comments below.
Fact: While Summer may be approaching in the Northern Hemisphere, it's the beginning of Winter in the Southern Hemisphere of the earth.
SaveSave
SaveSave
SaveSave