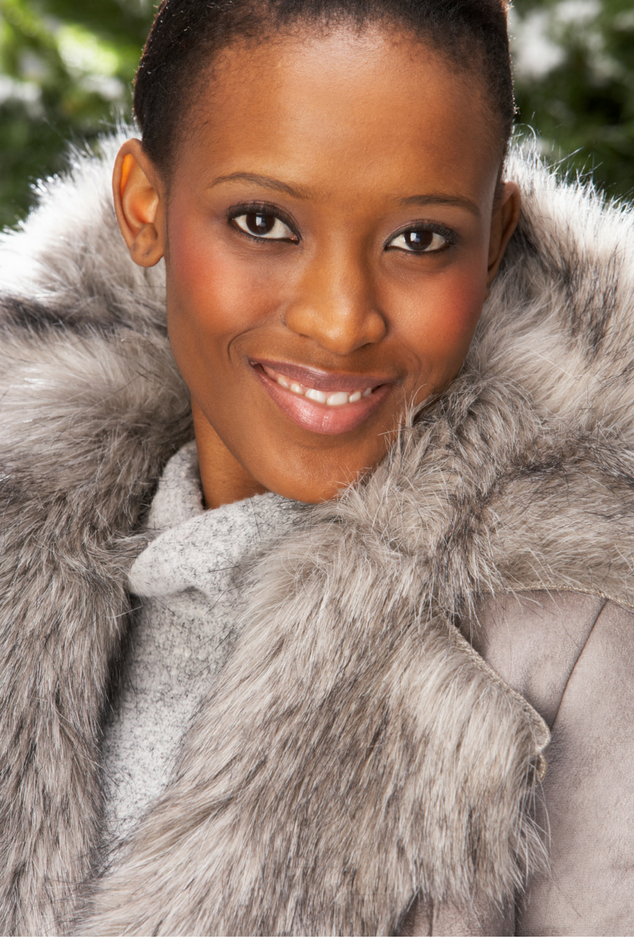 Ok – it hasn't even been a month yet and already we've experienced some crazy winter weather, am I right East Coast? From snow in Florida to windy blizzards in the Northeast, is this going to be our winter for 2018?  
So what are we possibly expecting?
TEMPERATURE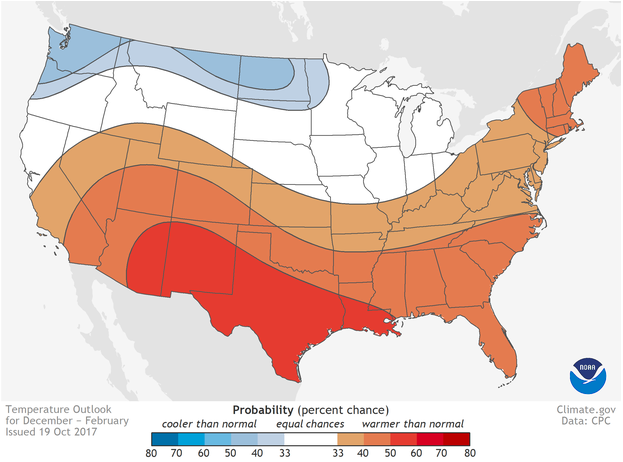 Well, one… it's going to be cold. I know shocking. But the question is, how cold? Despite the past few snow storms, it might still be a mild winter. Well one scenario could be, the snow storm the whole east coast experience last week may be the only winter storm for the whole season. Then it's just chilly, slightly mild winter days from now on until spring. Or I could be dreaming… 
Majority of the states in the south and eastern US may experience above average temperatures. Particularly for those in southern and west texas, Louisiana and parts of southwest US, it's very likely to be a mild winter.
However for those in the pacific northwest region, bunker down on some thermal underwear, because you may experience way cooler temperatures than usual.
PRECIPITATION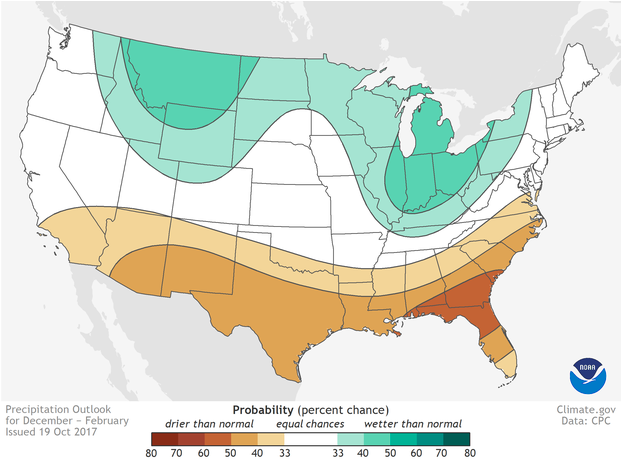 As for precipitation, the northern US, western Alaska and Hawaii may experience wetter conditions than expected. Whereas for those in the south, the chance for a active wet season may not happen due to the higher chance of having drier conditions than expected.
HOW CAN WE PREPARE?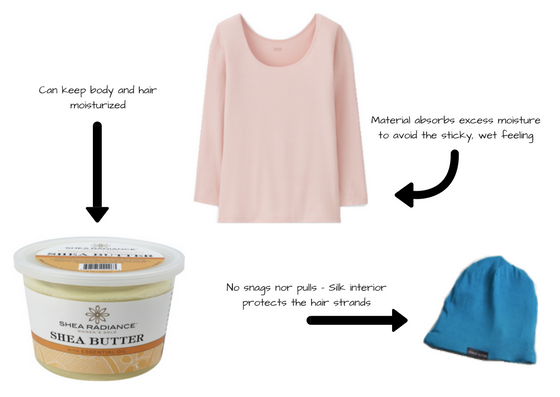 Shea Butter $20 Shea Radiance// Heattech T-Shirt $15 Uniqlo//Satin-Lined Cap $30  $21 Grace Eleyae
Winter is usually the driest season for us – drier air/atmosphere, ongoing indoor heaters and hotter showers. To keep as much moisture into our skin as much as possible, we need to go heavy on the balm by using heavier creams and butters. Shea butter from Shea Radiance has been a life saver for me. Also, drink more water to keep your body hydrated and moisturized. Your lips will thank you.
Layering up is the classic and very effective way of staying warm. Of course there's an art and science to it. Start wearing it from the thinnest, non-cotton material to the thickest. Make sure your first layer is close fitting and wicks away sweat like featured Heathtech top from Uniqlo.
Speaking of staying warm, we want to keep our head warm as well. Beanies are usually the go to hat for winter. For my dry and/or curly hair individuals, it can be a burden because the material inside dries out our hair or even damage your strands. Recently, I've been on repeat with the Slap Cap by Grace Eleyae, which is a satin-lined cap. Let's just say my hair has been looking fresh and shiny for the whole week.
What do you wear to keep yourself dry and comfortable? Let us know in the comments below.
map source: https://www.climate.gov/news-features/blogs/enso/winter-coming-noaa's-2017-2018-winter-outlook