Two similar products, with different prices. Would you buy this or that?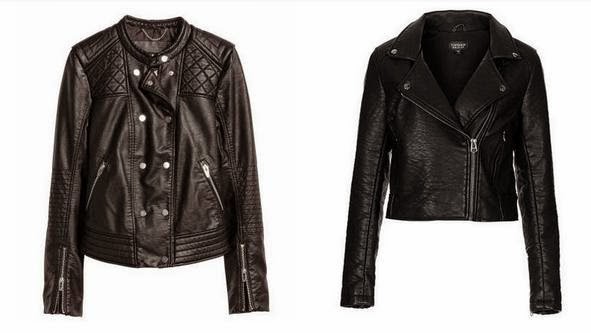 The price of the Topshop Jacket is almost double the price of the H&M
Featured are two leather jackets with different personalities. H&M is a bit extravagant: quilted decor, snap buttons and zippers galore, while Topshop is more reserved with its sleek and minimal look. The only boldness it possess is the zippers asymmetrical position. While the jacket is minimal, it has the benefit of wearing it with almost anything- casual, with a dress, weekend, etc. H&M's jacket, on the other hand, may look best when worn casual.
Which one would you purchase?